Smart card reader combined with fingerprint scanner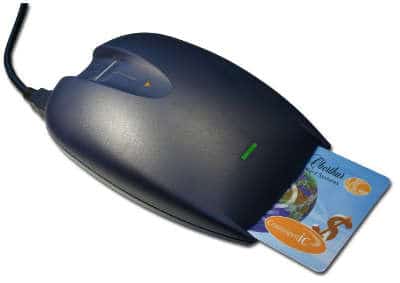 Biothentic is a high performance device perfect for users willing to have a ever lasting workmate in the filed of logical security respecting private property and integrating match-on-card technology.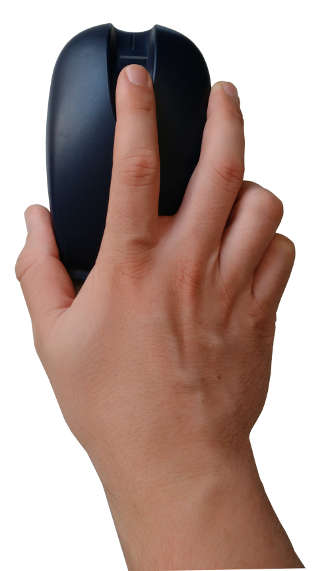 Secure your transactions and your data
Biothentic is designed to secure data and transactions keeping in mind that private data cannot be exposed to any malicious person. When enrolling a new user, the user's fingerprint is stored inside the smart card chip. Then, for authentication, the matching is done inside the card. Private data are always hidden and never transmitted outside the card. This process is also fully encrypted for a maximum security. When positive authentication, the user card is unlock to allow electronic secure transactions.
Highly secured architecture,
USB 1.1 full speed,
Powered by USB bus,
Max consumption 300 mA @ 5V,
Operating temperature 0 – 50 °C,
Storage temperature -10°C – +70°C,
Size 84 x 133 x 40 mm,
CE, FCC , RoHs compliant.
Thermal swipe sensor,
500 dpi fingerprint image,
300×428 pixels fingerprint size,
256 grey scale levels,
17 cm/s max of sweeping speed,
Minex II certified Match-on-Card,
ISO/IEC 19794-2 Template format,
Bicolor LED for biometrics operations.
ISO7816 compliant for 3V/5V smartcards,
ISO7816 internal interface with GSM11-11 connector for optional SAM,
T=0, T=1 protocols,
Bicolor LED for smart card operations,
Windows XP home/pro,
Windows Vista,
Windows 7,
Windows 8.
Biothentic SDK,
id3Card Toolkit.
Want to know more?
Feel free to contact us for any further information.