Our design office is specialized in electronics
We carry out the electronic design of electronic products and embedded systems: feasibility study and electronic diagrams, electronic CAD of printed circuit boards (PCB routing) and manufacture of electronic cards.
Located in Grenoble, we work with research laboratories and semiconductor manufacturers who challenge us on advanced technologies. We have important know-how in highly technical electronic cards (HDI, high frequencies, multi layers …).
Our customers benefit from our experience in a wide variety of projects as well as our network of qualified subcontractors in the field of electronics, but also in complementary sectors such as mechanics or plastics.
What customers appreciate about us:
The quality of our works and the project management.
The expertise of our engineers and their ability to provide relevant technical solutions.
The proximity service with regular meetings with our customers.
The flexibility of our company to adapt to the specific needs of our customers.
The transparency , we always provide the source files of our projects.
The stability with a low turn over within our teams and a real knowledge of our customers.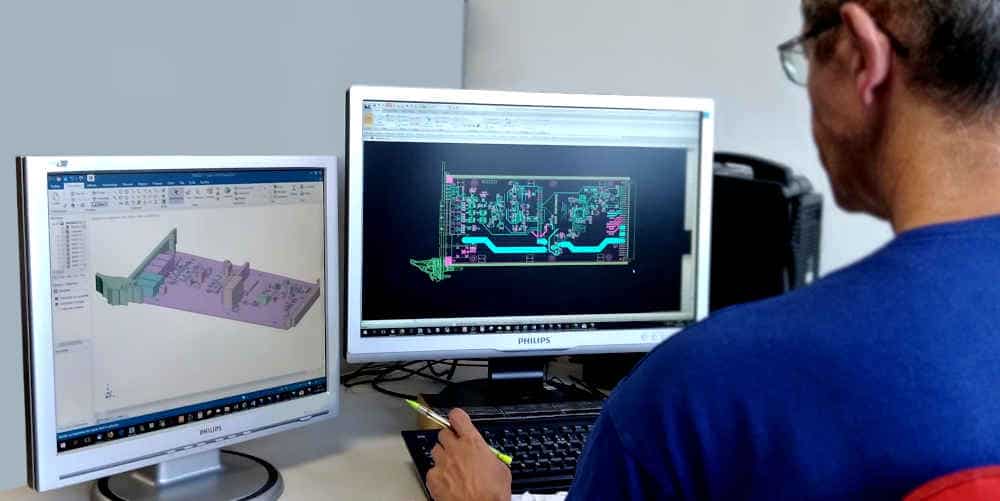 Electronic study & diagrams
We design your electronic cards.
From your needs or technical specifications, we do the study of your electronic cards or embedded systems: specifications, feasibility study, definition of architectures, components selection, electronic schematics… You will benefit from the experience of our team of engineers in the design of electronic products.
Digital electronics (MCU, FPGA, CPLD),
Analog electronics (capteurs, filtres…),
Wireless (RFID, ZigBEE, Lora, Bluetooth, Wifi…)
Networks (USB, Can, Ethernet IP…).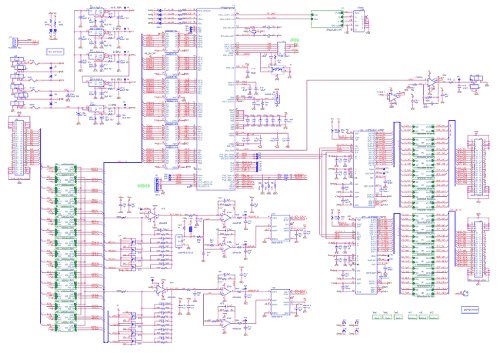 Electronic CAD – Printed circuit board routing (PCB)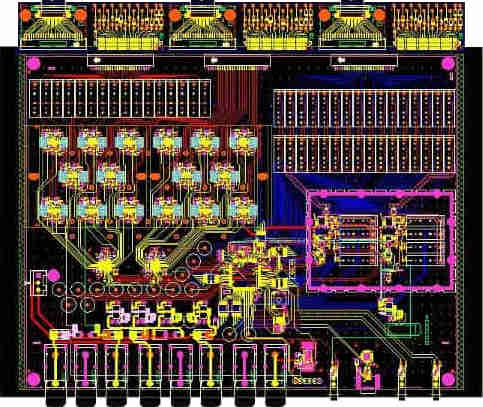 We do the electronic CAD of the circuit board.
Our design office has an electronic CAD service for the PCB routing of electronic boards. In collaboration with our electronics engineers, CAD technicians integrate all the normative and technical requirements included in the specifications (written by the customer or by our teams). We follow the recommendations of
IPC standards
for the electronic design of electronic cards with the integration of thermal and dimensional constraints, signal integrity, industrialization constraints or EMC needs.
Analog, digital, mixed and HF circuit,
Adaptation and impedance control,
BGA routing (pitch <400μ), DDR, Flex (pitch <80μ),
Complex stack-up, up to 30 layers,
Compliance with IPC standards.
Electronic card manufacturing
Quality manufacturing and local service.
For the production of our electronic cards, we have selected a panel of partners based on their technological expertise, the means of production and the quality approach. Thanks to this professional network, we can meet the various technical, quantitative, normative and economic needs of our customers. To offer quality services, our research department favors French subcontractors who offer local services and flexibility. We deliver the manufacturing file as well as the source files and softwares of the electronic card.
Single / Double Sided / Multi Layers,
Flex / flex-rigid,
Laser micro-vias, blind and buried holes,
High temperature and RF materials,
HAL, chemical silver, nickel-gold chemical …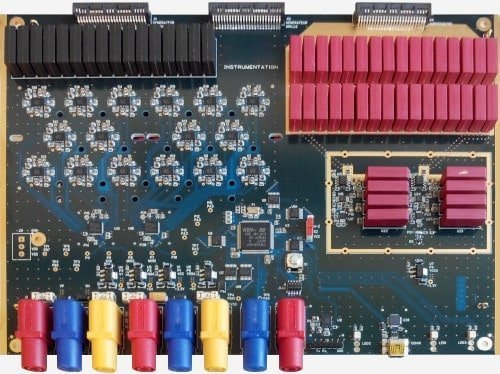 Achievements in electronic design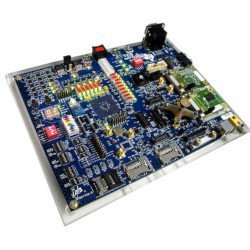 ELECTRONIC CARD
22-layers printed circuit board,
BGA pitch of 0.4, 4 + 4 laser levels,
HTG material, Class 8, NiAu chemical,
Matched impedance tracks same length.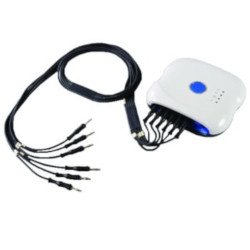 IMPEDANCEMETRE
Mechanical design of the molded box,
6 layers card, FR4 Tg130,
Portable medical device on battery.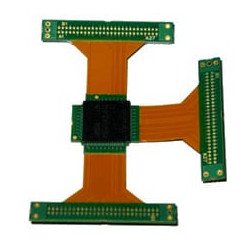 POP INTERFACE
Assembly 2xBGA 512-0.5,
Flex-rigid technology,
MC6, class 9.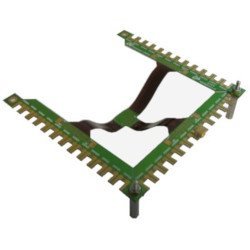 INTERPOSER
FR4 material Tg180 + KAPTON 100μ,
Thickness 8 / 10th, CU 17/35 μm,
Class 9.
Other services of our design office
Need a pre-study or an estimate ?
Please complete the form below.