From graphical design to batch printing and encoding.
Each identity or access control application has its own requirements in term of budget, security, embedded functions or storage capability. That's why we provide a range of identity objets from simple biometric container up to full secured transactional smartcards.

BioSeal
BioSeal is a high density barcode that can be printed on a standard plastic card.

BioCard PKI
The high-end smartcard for PKI applications with fingerprint on-card matching.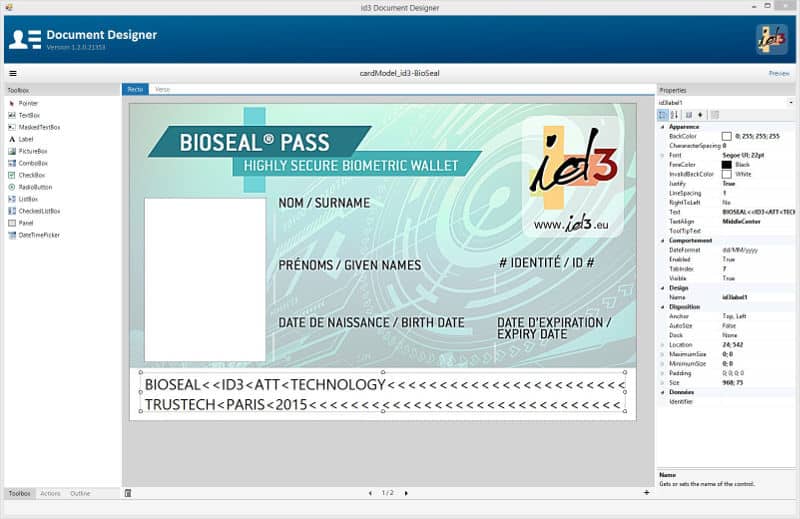 User friendly interface
Place your text fields and images anywhere using guidelines.

Layout customization
Import your images and place them anywhere on the document.

Multiple page documents
Personalize front and back sides of your identity document.

ODBC connection
Bind any biographic or biometric data to a document item (text, image, barcode).

Barcode generation
Generate barcodes (QR code, PDF417, code128, etc.) from any data field in the database.

Scripting support
Add some scripts in the document to change the appearance of the document.

Print and encode your ID documents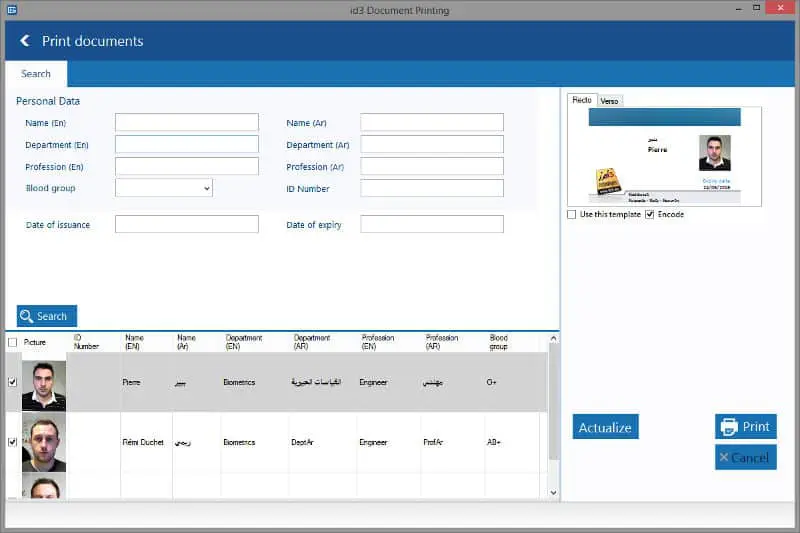 Browse and search
Use the integrated biographic search engine to browse the identities in the database.

Document preview
Select a document and preview the result directly in the interface.

Encoding
Multiple cards supported: Mifare, DESFire… Encode your cards with an external reader.

Batch printing
Select one or multiple documents to print and encode simultaneously.

Printer support
We support the major card printers, such as Fargo, Evolis, Ixla, etc.

Reporting
Configure reports according to your needs. Print or export to PDF.